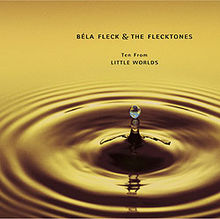 So the iPod was set on shuffle this morning as I set out to work on a stairway hall that I am getting se to paint and this is the resultant playlist – I think this playlist should be in the dictionary beside the word eclectic. What do you think?
1 Pineapple Heart – Bela Fleck and the Flecktones
2. Blue Drops of Rain – Corey Stevens
3. Six Feet Under the Ground – Michael Cleveland
So in in the first three songs there's one jazz banjo Virtuoso, one great blues guitarist, and a bluegrass fiddle virtuoso in Michael Cleveland a good start in mixing it up!