Another New Age album that I have used recently when I've meditated is the latest release from pianist John Boswell Garden of the Sky. While Garden of the Sky is Boswell's eight album, it is his first solo release in fifteen years!! While Jonn Serrie creates science fiction space music, Boswell creates, according to his website,  " gossamer-toned, classically inspired, lyrical meditations for piano—some of them composed, others improvised." Boswell says this about his music…..
"Some people have called my playing neoclassical," he says. "I call it film music without a film. I've gotten letters from a lot of people saying that they paint to my music, they write to it; that it helps them tap into their creative spirit."
Judy Collins calls John's work – "beautifully musical, yet spiritual at the same time."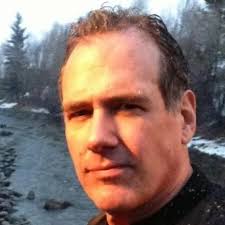 Boswell was born in Seattle, Washington and raised in Northern California. He studied classical piano at UCLA and while there he wrote a musical with film star Tim Robbins, and in a student competition he won the Frank Sinatra Award for Pop Instrumental Performance. From there according to his biography at his website…..
John went on to work on such shows as Liza Minnelli's Stepping Out at Radio City, The Secret Garden, and Crazy for You; to compose music for TV; and to accompany numerous Broadway stars, including Mary Martin, Michele Lee, Faith Prince, and Jason Graae.
His first album, The Painter, inaugurated the New Age label Scarlet Records in 1988 .Between 1992 and 1999  Boswell released six albums  more albums. I wrote at the beginning of this post. Garden of the Sky is Boswell's first solo piano release since 1999.  Boswell calls…..
….the improvised Garden of the Sky "a dream that shifts from scene to scene, a walk through nature that is full of floating trees, flowers that pop out of clouds, and weightlessness, as if I'm a ghost or spirit." "Nightlife Of A Dragon Fruit Flower" is another improvisation. "I relate to the dragon fruit flower. It starts to bloom at around seven p.m. and then is in full bloom between the hours of midnight and two a.m.—kinda like me."
After reading the following at his website……
…."Frosted Yellow Willows" is the translation of Anna Mae Wong's Chinese name. She was the first Chinese American movie star, born and raised in Los Angeles. "For this piece," says John, "I challenged myself to write something using only the black keys on the piano."
I went back and listened to that track again. Actually, I want to go back and listen to the complete album again, after reading about several of the pieces,  including the two mentioned above.
Botton Line : Garden of the Sky is a Grade A+ album, and I have a feeling it will stay around a long time as a soundtrack for writing, meditating, or just turning the lights down low and drifting!!
Check Out Garden of the Sky  and the other music of John Boswell……and even if you don't I know I will!!
Links for Further Exploring
Offical Website
Facebook
Twitter
CD Baby
Here is the video for the song "Frosted Yellow Willows" from Garden of the Sky….remember it's written using only the black keys!!