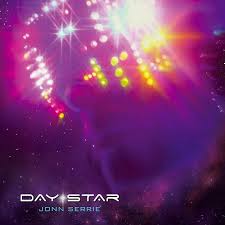 Several weeks ago, I was checking the Zone Music Reporter's Top 100 Chart and decided to give the album at No. 1 Day Star from Jonn Serrie a listen. I was not disappointed in my choice!! Since then Day Star has been in my music rotation and the soundtrack for several of my meditations! Because of his love both of music and aviation (he is a licensed FAA pilot with advanced instrument and commercial ratings) his music combines a the "depth of space with his musical vision" and I love the result!
Day Star is the second release in the Connecticut native's Space Odyssey trilogy. The first album of the trilogy was Serrie's 2009 release Thousand Star. The trilogy is designed to be a musical odyssey to the farthest reaches of deep space. As you listen, it seems that you are part of a science fiction novel told with music and sound design! I know that I certainly felt like I was floating during my meditations!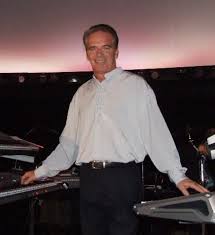 Serrie began recording space music, that has been often used in planetarium, in the early 1980s his first album And the Stars Go With You, was in memory of the astronauts lost in the Space Shuttle Challenger disaster in 1986. While his second album, Flightpath, contains six songs that commemorate the pre-space-age test pilots of Edwards Air Force Base in the 1950s!!
Serrie's music took a spiritual turn in 2005 with the release of Epiphany, Meditations on Sacred Hymns. The album, which was dedicated to Serrie's grandmother, his primary childhood church organ and piano teacher, featured Serrie's arrangement of traditional hymns and psalms. His next album released in 2006 Sunday Morning, was an independent release for autistic children and their parents. A portion of the profits from this CD goes to support for autism organizations in the United States.
Both of these albums were released after Serrie had founded the Galaxy Music Scholarship in 2001, a US$1000 annual scholarship for graduating high school seniors desiring a career in new age and space music composition.
In addition to Day Star, I also listened to Hidden World an album that Serrie release in 2000 that saw him collaborating with flute virtuoso Gary Stroudsos. The album and the follow-up album Hidden World Beyond released in 2009 combine Serrie's space music with ancient Native American and world music. I love Hidden World also and can't wait to listen to Hidden World Beyond!!
Bottom line: Day Star is a grade A+ album that is great as a soundtrack for life's chores and also for meditating. I think Serrie's music will become a core part of my music library!!
Links for the further Exploration of the Music of Jonn Serrie
Website
Facebook
Facebook: Journey into Thousand Star
Wikipedia
AllMusic
Here's a video of Jonn Serrie's "Thousand Star"