So on the left sidebar there is a playlist of some of my favorite songs from a variety of albums, most of which were released in July August and September of 2014. There are a couple that I've added from earlier months basically albums that I didn't get around to writing about but  still really enjoyed! So here's the list of the albums that the songs were taken from to make the playlist!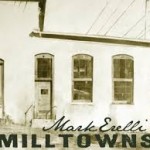 1. Milltowns – Mark Erelli – September 2014
I have only listened to this album of covers of Bill Morrissey songs once, and I had problems with it, mainly because Bill's voice was so distinctive I have trouble hearing anyone else sing his songs
2. Haven't Got the Blues (Yet) – September
I have never been a big Wainwright fan but just because I never really listened to his albums, but that is slowly changing!
3. Too Blessed To Be Stressed – Paul Thorn – August
I don't know why I haven't written about this great album yet!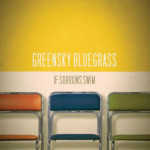 4. If Sorrow Swims – Greensky Bluegrass – September
This one I have written about read  about the album here
5. Chasing Beauty – Ellis Paul– July
I have listened to the first part of this album several times, but still haven't made it all the way through. What I have heard I like!
6. Terms of My Surrender – John Hiatt – September
Was the soundtrack of a run the other day, I like it but need to listen again!
7. The Independent – Roger Clyne and the Peacemakers
Something else always gets written about instead of this album and that has to stop. I need to make time to write about this album! I really like a number of the songs on the album
8. Headwaters  Jason Tyler Burton – July
Same thing with this album! When I was looking down the tracks on the album to decide what to include I kept saying I like this one and this one……. it is really a terrific album so check it out!!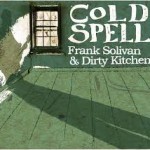 9.  Cold Spell – Frank Solivan and Dirty Kitchen  August
Read about it here
10. Parish Lines – Rod Melancon – Spring 2014
Another great album lost in the shuffle!!
So check them out and I'll try to get on the stick and write some posts!!!!