Charlie Robison is celebrating one of those big birthday years today, September 1st! He is turning 50 years young today!! Charlie  is one of the Texas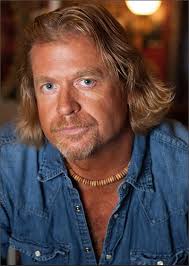 Country music artists that I discovered through the Texas Country Music list on Yahoo in the late 1990s. Among that group were Charlie's brother Bruce, Jack Ingram and Pat Green…. Some background about Charlie from Wikipedia…..
After an injury in college ended a potential football career, Charlie Robison came to Austin, Texas in the late 1980s and had stints in the bands Chaparral, Millionaire Playboys, and Two Hoots and a Holler.[1] He went solo with his album "Bandera" in 1996. He subsequently signed with Sony and released "Life of the Party" on Sony's subsidiary Lucky Dog Records. The album gave him three of his biggest hits including "My Hometown." His next release was a live disc called "Unleashed Live," which is credited to Charlie, brother Bruce, and Jack Ingram. He then signed with Columbia Records for "Step Right Up" and another live album Read More
Since Charlie is not that well known around here through the years I've always had to tell people who he was by saying that he is the husband of Emily of the Dixie Chicks, who he was married to for eight years. The first Robison album that entered my music library was Charlie's Life of the Party. Followed by just about all of this studio albums. I've listened to a little of his latest High Life.
So here's Charlie with a video for one of the first Charlie Robison song's that I loved. I live vicariously through the songs of others!! Typically, after listening to this song the chorus is stuck in my head for the rest of the day……Barlight, Barbright first bar I see tonight……. Happy Birthday, Charlie!