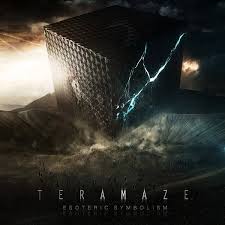 Today I had a chance to listen to two progressive metal bands, whose latest albums sounded interesting when given quick listens on Progstreaming. The albums and bands were Esoteric Symbolism from Teramaze and A Frail Deception the debut  from Psycrence. Once again these two bands exemplify the worldwide appeal of progressive metal, Teramaze hail from Melbourne, Australia, while Psyrence  call Athens, Greece home!! (Part 1 – here Teramaze – Part 2 to follow??)
Teramaze, the older of the two bands, was formed in 1993 using the name Terromaze, with a strong trash metal sound. When the member's the band discovered Christianity the lyrical focus and the mission of the band changed, along with the name and Terrormaze became Teramaze! Through the years Teramaze's line-up has seen many changes the current line-up of the band is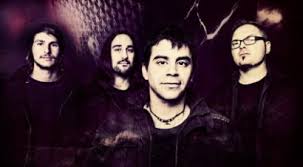 Dean Wells – lead/Rhythm Guitars/Backing Vocals
Brett Rerekura – Vocals
John Zambelis – Guitar
Dean Kennedy – Drums
Luis Eguren -Bass Guitar
Julian Percy -who passed away, Recorded drums on the album AnhedoniA. (peace Brother)
Esoteric Symbolism is the band's fourth full length album. The band's 2012 release AnhedoniA appears to have been the band's break-out album. According to Nightmare Records the band's record label:
Teramaze blends amazingly tight and speedy syncopated guitar/drum riffs and rhythms, with melodic hard vocals, for a very unique brand of metal.Creating a Testament & Tool meets Pantera & The Police in a dark sci-fi video game vibe. Teramaze burst out of Australia in 2012 and received well-deserved critical acclaim worldwide with their release "AnhedoniA".

Their music conjures such adjectives as, "Innovative", "Progressive" and "Groove-laden" but most notably, "Engaging". Keeping the fundamental elements of metal alive, Teramaze pushes metal into un-chartered territory with guitar work that is incendiary with powerfully aggressive vocals that drive the song.

"Esoteric Symbolism screams at the men behind the curtain, shining a spotlight on the establishment in an attempt to share their secrets." Read More
I enjoyed the vocals of Brett Rerekura. Rerekura cites Layne Stayley, Devin Townsend, Sebastian Bach and Maynard James Keenan as his main influences. Dean Wells guitar work was also really good. Wells has been influenced by guitarists lie: John Petrucci, Marco Sfogli, Jason Becker and Marty Friedman. Overall the band has a good sound. I enjoyed the album more on the second listen, so I know the third will probably be the charm. So check them out!!
Links
Website
The Metal Archives
Facebook
Nightmare Records
Here's the Official Video for "Esoteric Symbolism"……