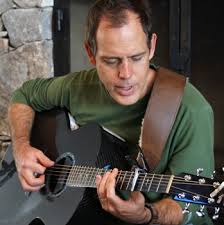 Over the last few weeks, I've made reference to listening to David Wilcox's new album blaze,  today I  listened to it again and I think it's time i write something about the album! For me David Wilcox has the whole package, he is an intelligent and thought songwriter, a great singer and a terrific guitar player. What more could one ask for? I've been listening to David since the late 80s when I heard him on the radio singing and discussing the titled track of his first album "The Nightshift Watchman" Which is a song about those people, who sit in underground bunkers watching the skies for a missile attack knowing full well that if they do their job, their job and the world as we know it may be over!! You can read the lyrics here. Many of David's eighteen releases can  be found in my music library and I feel that blaze is  one of his best albums.
blaze opens with "Oil Talkin' to Ya'" which in David's words is just a different way to look at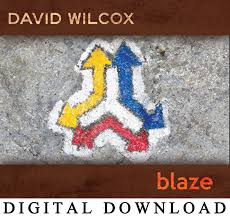 the future when oil may not be around anymore, and maybe it won't be as bad as we think. Because those dire predictions may just be the oil talkin' to us! The songs on the album cover a wide range of topics from the part we all play in the destruction of the environment in "Guilty by Degree" to a police officers thoughts on the senseless killing of a young child on the city streets "The Sacrifice". I love the imagery created in the songs "Drift" and "It'll Work You" and how they both deal with change and rediscovery of one self! Once again,  I feel that blaze is one of David's finest albums, all of the songs are terrific,  and it is one of the best albums of 2014!!
You can watch a short video here in which David discusses the making of blaze. Meanwhile you can check out more about David and blaze at the usual places!
Links
Website
Wikipedia
Facebook
Twitter
YouTube
Amazon
Here's David performing "It's Just the Oil Talkin' to Ya!"