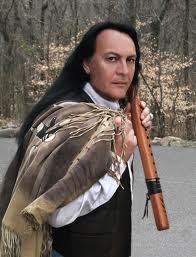 I first encountered Native American singer/songwriter/flutist/activist, and painter, Bill Miller's music sometime in the late 90s, when I found his 1995 release Raven in the Snow at Tunes in Mt Laurel NJ. From the first time I heard the title track  from that album, I knew Bill was an artist that I would really like, well written and powerful songs are his forte and in the ensuing years, many of his albums have made their way into my music library. Bill is of Mohican-German heritage and was born on the Stockbridge-Munsee reservation, near Shawano in northern Wisconsin. His Mohican name is Fush-Ya Heay Aka (meaning "bird song")fitting, eh?  Throughout his career, Bill has been a voice for those whose voices are seldom heard. Miller says, "I appreciate people who have something to stand up for. I stand up for the truth. If you stand up for what you believe in you have no idea how many people you'll affect." From his Facebook page….
….Over the past four years, Miller has produced two incredible albums, received a Grammy Award and led Wisconsin's La Crosse Symphony Orchestra, a member of the League of American Orchestras.

Led by Music Director Amy Mills, Bill Miller's "The Last Stand" commemorated the Battle of Little Bighorn of the Great Sioux War of 1876-77 and premiered April 2008. Released in 2004, Spirit Rain and Cedar Dream Songs, exemplify Miller's artistry by blending the Native American and western folk/blues traditions in something wholly new. These are works of a man who knows first-hand life's keenest joys and sorrows, a man who distills experience into a potent musical style. Cedar Dream Songs brought Bill great recognition by winning this 2005's Grammy Award for Best Native American Recording. This instrumental CD contains nine beautiful songs which, as the subtitle suggests, are perfect examples of 'Musical Portraits on the Native American flute.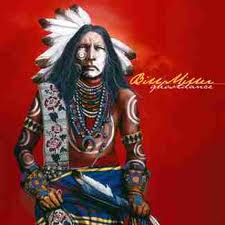 I was going to use one of the songs that features Bill's great Native American flute playing from the album Spirit Wind North (you can watch it here) But then I saw this video, of Bill performing his song "Ghostdance" from the album of the same name and I knew that this one, especially with his introduction to the song was the right one to go "into the night" with …… so check out Bill's music at the usual places….
Links
Facebook
Wikipedia
Allmusic
Amazon
Here's Bill performing "Ghostdance" in what appears to be a very intimate setting….