So tonight I'm in the mood for a little poetry and that means Phil Ochs' version of "The Highwayman"!! Here's a short post from about a year ago!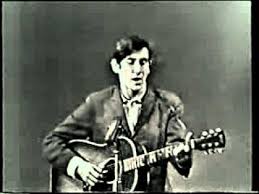 Here  are  two Phil Ochs' songs. The first is "The Highwayman" based on the poem by Alfred Noyes, from the program "Come, Read to Me a Poem" which appeared on April 12, 1967. This sad and beautiful poem has always been a favorite, Phil did a great job putting the music to the poem and creating a captivating and sad song!
The second is Phil's own composition "Changes" and it showcases his poetic talents, so much more than just a protest singer!