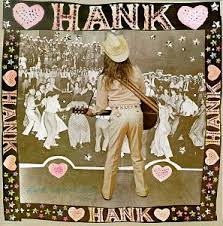 Ok so how about another little pick me up as we go roaring "into the night". While I was at Target picking up a few things this evening "Jambalaya" popped into my head. (Hum, was it that I caught a glimpse of Zatarain's  Jambayla, nah) anyway it wasn't Hank Williams' version that jumped in there, but Hank Wilson's (aka Leon Russell) version from Hank Wilson is Back Vol. 1. After a brief visit with that song my mind raced quickly to "Truck Drivin' Man" also from the Wilson Hank! When I came home I went to YouTube to look for a video for "Truck Drivin. Man. I found this one with Leon and also John Cowan.
That led me to a pick-me-up type John Cowan song "Monroe's Mule" from his album Always Take Me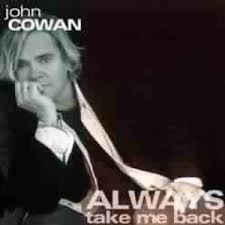 Back.I listen to that song and then went back to the search for "Truck Drivin. Man". What I found was this video with a young short-haired Leon Russell and a youthful Glen Campbell performing BOTH songs on Shindig! in a group sing-a-long!
When that song finished I thought that was fun, I want more! So what's another truckin' like song that makes me smile. Ah ha!! "Henry" from the New Riders of the Purple Sage (NRPS)! Another one of those songs with drug references (ya' think!) that could have gotten Steve Leon fired from WDAS-FM. Once again though, I loved the song for the music and spirit of the song and not the drug references. NRPS was another one of those bands that laid the foundation for my later musical listening. I always loved their two guitars, but the presence of the pedal steel of Buddy Cage was what made the band special for me!!
Here's a video of New Riders of the Purple Sage performing "Henry" at the Capitol Theater in Passaic, New Jersey 10/31/75 Early Show……Have a Great Night!