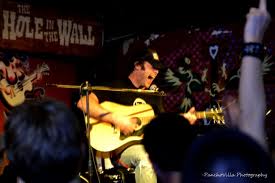 Now maybe if I had caught this quote in No Depression back in 2010
"If I were to make a list of the 20 most important singer/songwriters of our time, Konrad Wert / Possessed by Paul James, would undoubtedly be among those at the very top."
or this one from The Onion ??? back in 2007…..
"One-man band Konrad Wert grew up in a Mennonite family, raised by preacher father and a piano player mother, which accounts for both the baptized-in-fire-soul and musical versatility heard in his gritty Old World music. Wert's mix of blues and vintage folk howls with a sense of explosive freedom and latent rage-not unlike an Amish kid emerging from the wilderness to discover America that instills his simple guitar/fiddle/stomp-box arrangements with unusual passion." – The Onion 2007
If only I had paid more attention to who was touring with one of my wife's favorite performers Frank Turner, or read the list of winners at the 2011 Independent Music Awards were he won "BEST ALT. COUNTRY ALBUM of 2011" I for "Feed the Family".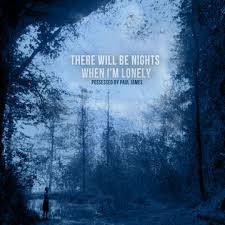 It wouldn't have taken 8 years and four albums before, I found out about Possessed by Paul James a fantastic one-man band from Austin, Texas. I discovered the latest release There Will Be Nights When I'm Lonely from Possessed by Paul James aka  Konrad Wert in his non-professional music life, where he is a teacher in the Texas Hill Country. Wert teaches children with intellectual disabilities in an elementary school special education classroom. And like his music making he is good at teaching! At the end of the 2012 school year was awarded "Teacher of the Year honors at the school in his first year at his new school! Possessed by Paul James was recognized again on September 12, 2013, and was
….presented with the "Golden Apple" by SACU's ExCEL Program set up to give recognition to teachers and to encourage collaboration and sharing of best practices, improving the quality of education for our children. From Saving Country Music Read Full Post
Anyway, I know about him now and that's what's important.He is a terrific songwriter, banjo player, violinist and stompbox stomper? This morning I started to listen to the album, I heard the first song "Hurricane" and then had to turn off the music to do something else, and I was already singing the chorus of the song!! So if you haven't already, and there has been ample time to do so, check out his music!! As for me, I think it's time for Feed the Family tomorrow!!
Links
Website
Facebook
Saving Country Music
Discogs
Youtube
Here's the video for the title track of There Will Be Nights When I'm Lonely