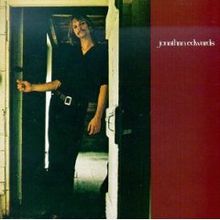 So this morning after I had posted about Brewer & Shipley, I walked away from the computer and before I made it to the stairs, the jukebox in my head was playing and I was singing these words, We're gonna lay around the shanty, mama and out a good buzz on" Not that I ever did that but I certainly had some friends and roommates in college that did! But I was always the one who had to drive back from concerts, they were lucky if, they remembered that we BROUGHT a car!!
Anyway, here's Jonathan Edwards performing "Shanty"….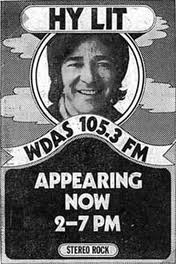 Now in the brief moments when "Shanty stopped playing in my head. I started to think about drug songs on the radio and that brought my thoughts to WDAS -FM which in the spring of 1968 switched to a progressive rock format with Hy Lit i the director's chair. We all knew Hy from his years at WIBG but now he was moving us underground!! To a station that played album cuts instead of Pop song, and we would hear Jefferson Airplane, the Moody Blues and evolving rock music that was growing all the time! He came with a bunch of great DJs including: Michael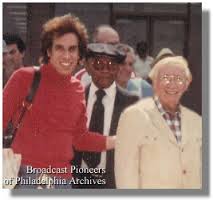 , Ed Sciaky, Gene Shay, Larry Magid, T. Morgan, Wayne Joel, Steve Marko, Rod Carson and the owner's son, Steve Leon, who called himself "My Father's Son" on the air! I can remember how radical "My Father's Son's (Steve was the son of station owner Max Leon) show was, he would do and say anything that was on his mind and he was suspended from the station several times. Then…..
On March 5, 1971, the FCC (supposedly under the influence of the Nixon administration) issued a public notice that warned broadcasters against playing songs "tending to promote or glorify the use of illegal drugs." Max Leon and his son-in-law, GM Robert Klein ordered all "dope songs" off the station. 28 year-old Steve fought against this ruling, and in an infamous altercation was taken off the air and fired by his brother-in-law while playing Arlo Guthrie's song about marijuana "Comin' Into Los Angeles." The next day, the station launched a "progressive soul" format. Read More
It was a day in mourning for all of us who loved WDAS-FM at the time, more than the rival station WMMR! Sadly, Steve passed away in 2012 at the age 0f 69. Here is a link to an obituary at WXPN which served as a source for parts of this post!! R.I.P. Stephen "Steve" Leon, host of "My Father's Son" on WDAS (circa 1968 They were great times, the music was new, fresh and exciting and the DJs at WDAS made it extra special. When I was coming home from my son'shouse a couple of Sundays ago, we were listening to T. Morgan, who is still on the radio at WMGK, and Michael Tearson does his thing on XM Radio, or at least he did, and Gene Shay at WXPN and at Folk Alley, and of course, we all still miss Ed Sciaky! He introduced us to a lot of great music – they All did!!