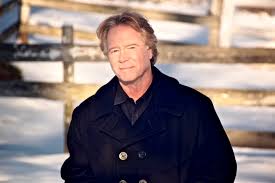 So today I spent time listening to two artists whose albums are currently on the Folk DJ Chart for January. The first was Wyatt Easterling whose album Goodbye –Hello is #33 and the second Steep Ravine and their album Trampin' On which sits a little higher on the chart at #20. Neither of the artists names were familiar to me.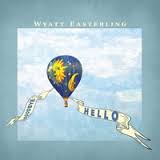 After listening to the really well written songs on Goodbye–Hello, especially my particular favorites "Teach Me How to Say Goodbye", "If A Tree Falls" and "A Soldier Comes Home" I wondered where this new songwriter came from, what I found out is that this young songwriter released his debut album Both Sides of the Shore, on Moonlight Records (Warner Bros.) in 1981. Then he headed off to Nashville to make his way in the music business. To pay the bills, while he searched foe another record deal, he wrote for various song publishers. Then instead of writing songs and performing them, he became head of A&R for Atlantic Records. and that led to a twenty year career as a songwriter, producer, executive and/or session player. That career has been full of chart-topping songs including cuts with Dierks Bentley, Joe Diffie, Billy Joe Royal, Paul Thorn, Neal McCoy, Sons of the Desert, Robbie Hecht But these days, Easterling is embracing the life of a troubadour, focusing his energy on bringing his music and his stories directly to his audience. His new CD, Goodbye-Hello, is rich with wisdom, acceptance and optimism. "I must say it's the most personal album I've recorded to date."
Some of the awards that Wyatt has accrued over the years include:
Multi Platinum – John Michael Montgomery 'Life's a Dance'

Double Platinum – Dierks Bently 'Modern Day Drifter'

Gold – Joe Diffie 'Life's So Funny'

Finalist – 2013 Wildflower Songwriter Contest

Winner – 2012 Smoky Mountains Songwriter

2010 & 2011 Kerrville New Folk Finalist
Recently,  Easterling gathered together some of his favorite songwriters (who collectively have won 18 Juno and 35 Canadian and U.S. country music awards between them) and created 'The Troubadours' tour. In the Fall of 2013 they completed their 2nd Canadian tour with another planned for Spring 2014, as well as plenty of solo touring. "Playing for new audiences reminds me why I fell in love with music in the first place."
So now it's time for a little break, before I write about Steep Ravine. So let's go "into the night" with Wyatt performing the title track from his second solo album Where This River Goes, which was released about 30 years after his first. So check him out!!
'
Links:
Website:http://www.wyatteasterling.com/index.php
Facebook:https://www.facebook.com/wyatt.easterling?fref=ts
CDBaby:http://www.cdbaby.com/cd/wyatteasterling2
Update: The old man who is great at transposing numbers did the same thing with the title of Wyatt's album the title is: Goodbye-Hello  not Hello-Goodbye – Hellogoodbye was the name of a band my daughter used to like! Guess that's what stuck in my old head!! Sorry and thanks to a reader for pointing out my mistake!!