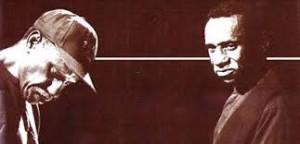 On this day in 1930, Charles "Buddy" Montgomery, the youngest of the Montgomery Brothers was born in Indianapolis, Indiana. Buddy was nine years younger than Monk, the oldest of the three musical brothers and seven years younger than Wes, the most famous of th brothers. Buddy played both piano and vibes, but is primarily known for playing vibes. His career started in 1948 and in 1949 he played with Big Joe Turner followed by a stint with Slide Hampton. In 1957, after serving several  years in the Army, he joined older brother Monk, Richie Crabtree (piano) and Benny Barth (drums) in the Mastersounds over the next several years they produced ten recordings.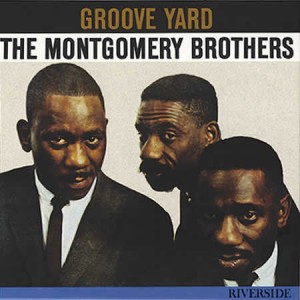 After they disbanded, He and Monk joined brother Wes and recorded as the Montgomery Brothers.. Their album Groove Yard is in my collection. While I've listened to Wes' music since the late 60, I didn't discover this album until several years ago, it was my first introduction to Buddy's piano the first time I heard hin on vibes was on the album The Montgomery Brothers and 5 Others!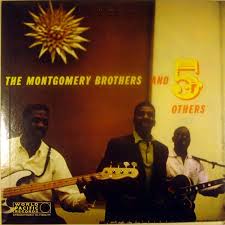 Buddy started recording as a leader in the late 50's, spent a short period with Miles Davis in 1960. He was touring with Wes in 1968, when Wes passed away. In 1969 he moved to Milwaukee and taught jazz in the area.In the early 80s he moved to Oakland. During the 90s he released more solo albums in addition to playing with the Riverside Reunion Band, Charlie Rouse, David Fathead Newman and Bobby Hutcherson
Buddy passed away on May 14, 2009, the last of the brothers to pass away. Monk had died in 1982 after losing a battle with cancer and Wes of a heart attack in 1968.
Here's a great video about Buddy featuring his wife, followed by some music from Buddy! Happy Birthday, Buddy! Hope you and your brothers have a great day wherever you are!!
Here's "Lois Ann" from The Montgomery Brothers and 5 Others