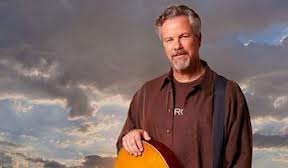 So sometime in the late 1980s or early 90s,I heard Robert Earl Keen's the "Front Porch Song", on one if the shows that Gene Shay produced here in Philly, and feel in love with his wit and music and I've been a fan ever since. Today Robert Earl Keen, Jr. (that's the way I knew him first) celebrates his 57th birthday!!!
Robert Earl Keen (born January 11, 1956)[1] is an American singer-songwriter and entertainer living in the central Texas hill country. Debuting with 1984's No Kinda Dancer, the Houston native has recorded 18 full-length albums for both independent and major record labels, while his songs have also been covered by several different artists from the country, folk and Texas country music scenes (including George Strait, Joe Ely, Lyle Lovett,The Highwaymen, Nanci Griffith, and the Dixie Chicks). Although both his albums and live performances span many different styles, from folk, country, and bluegrass to rock, he is most commonly affiliated with the Americana movements. In fact, he was the first "Americana" artist to appear on the cover of Gavin magazine when the style was officially recognized as its own genre in 1998. Read More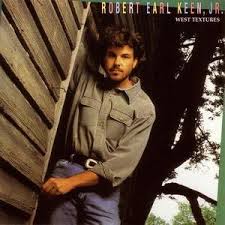 The first Robert Earl album I bought was his 1989 release, I still have the cassette tape, West Textures an album full of great, great songs. My library has grown with almost every new release he's had since then. I think today would be a great day to put on a mix of Robert Earl Keen to celebrate…. Now I could play videos from any of the albums, including his latest Ready for Confetti, and maybe the title tracks fits the mood of the day. But let's travel back to that first album and get the party started with a song that he's been singing for the last 24 years! And we all know that "The Road Goes on Forever and the Party Never Ends" Happy Birthday, Robert Earl!!
P.S. Robert Earl will be in Philly at Live at the World Cafe You can read about it here