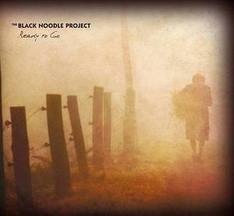 So one way a band catches my attention is by their name. One band that caught my attention today through their name was the Black Noodle Project. I stumbled across the name at New Prog Rock Releases when I was searching for new music and once I saw the name I knew I had to check them out. The band released a new album Ghosts & Memories (you can watch a preview of the album here) on November 15th but I have yet to see that album at any music site like MOG or Spotify. I did find their 2011 release Ready to Go which I put on the iPhone. The album became part of yesterday's soundtrack. It took a few tracks but with each track I thought,more and more "hey I like these guys: . and by the time arrived at "Ready to Go Part 2" I wanted to explore the rest of the band's discography!! Here's what I found out about the bans when I returned home…..from the Prog Archives.
– The Black Noodle Project was rooted in 2001 and started as a one man project with Jérémie Grima as the brainchild. He was born in the suburb of Paris and was to record personal musical wishes totally disconnected from a band inspiration. After a few months of searches some tracks came out. In the middle of 2002, The Black Noodle Project started to become a genuine band. Jérémie created songs and songs until proposing a demonstration full of 11 tracks. Against all odds, some labels ovated the album "Dark Smiles". It finally landed on the desk of a French label Musea Records which propose to manage the distribution on the French market in 2003. Recording a new album became the very first motivation for Jérémie. With the help of Bertrand Pinsac and Laura Sénéchal, Jérémie decided to create a label based on partnership relations called B-Smile Records. Under this name, albums were produced in an independent way and The Black Noodle Project was its first signature. And then the second album "And Life Goes On." was launched in 2005. During the recording Jérémie asked friends as musicians to give their experience and lead the album to perfection. Thus, Arnaud Rousset drummer for the band Brainstore, Antony Létevé, bass guitar for the band Spectrum of Oblivion. and Matthieu Jaubert on keyboards joined Jérémie lead guitar and vocals. "And Life Goes On." was recorded at the Art Evolution studios in Vanves during the hottest nights of the last summe Read More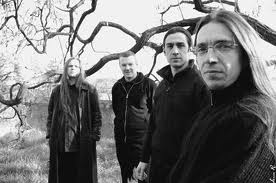 Here's the line-up of the musicians on Ready to Go:
 Jeremie Grima / guitar, vocals,
– Anthony Leteve / bass guitar,
– Sebastien Bourdeix / guitar,
– Fabrice Berger / drums,
– Matthieu Jaubert / keyboards, vocals
Ready to Go has received a 3.73 rating (out of 5) at ProgArchives with 57% of the ratings laeling the album as an Excellent addition to any prog rock music collection(55%)
And now for some morning music from The Black Noodle Project – "Ready to Go Part 2" I know it's long but give it a listen because remember they grow on you – well – at least me!