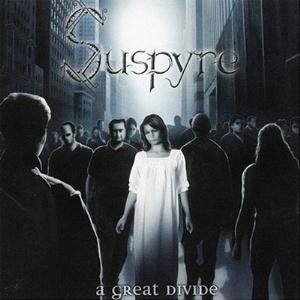 Over the last few days an album that has been listened to several times is the 2007 release from a band called Suspyre, the album is A Great Divide. Here is a quote about their music from their website:
"Suspyre's music has a wide range of influences and members with distinct personalities that make up the band's sound. We all have a common interest in progressive rock and metal, while jazz and classical are also at the top of our lists. Our current goal for the future is the push our musical boundaries even further by creating a fusion of the best music to date and then attempting to add new life to it."
The band formed in 2001 in Flemington, NJ! The album A Great Divide has an overall rating of 4.17 and is labeled as an excellent addition to any Prog Rock collection. I really, really like this album there's a lot of variety loud roaring guitars interspersed with very melodic piano…each time I listen I hear something different and like the album more and more!!
The musician line-up for the album includes:
Greg Rossetti / guitars, orchestration, programming, tenor saxophone, alt saxophone, chapman stick
Rich Skibinski / guitars, orchestration, programming, keyboards
Andrew Distabile / bass
Sam Paulicelli / drums, percussion, pvc pipe
Clay Barton / vocals
From Windhawk at ProgArchives:
ith a main basis in prog metal, they combine that music with classical, jazz/fusion and adds some elements of thrash to the mix as well; creating long songs with seamless movements in style, pace and sound – and fleshing out this release with some brilliant shorter mood pieces.

Influences from others can be heard, but the band is not derivative; more like original – or at least truly imaginative.Complete Review
Here's a track from the album "Alternations in Ivory" Check them Out!