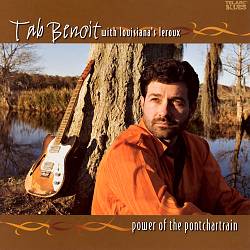 So yesterday I was thinking about being ordinary. The first song wanted to listen to "Ordinary Town" from Dave Carter and Tracy Grammer. So I scrolled down through the list of songs on the iPod until I got to it. Along the way, I must have passed thirty songs that had the word One in the title! So after listening to "Ordinary Town" I went back and listened for a while to those "One" songs. Here's the play list!
"The One" – Cabinet – a bluegrass, Americana band that I don't listen to enough!
"One" – Dreamscape – some Prog Rock from Munich!
"The One" – The Moody Blues – Strange Times an album that Nick had and told me to listen to – good stuff!
"One-Armed Bandit" – Jaga Jazzist – Jazz/Rock fusion from Norway – good stuff and a little distracting when the music is traveling from one ear to the other
"One-Eyed Jack" – Nick Moss and the Fliptops – some blues from the great Nick Moss
"One Bourbon, Once Scotch, One Beer" – John Lee Hooker – A classic!
"One Chance" – Chris Berardo – one I heard this I had to check who it was because I hear it so rarely – note to self listen to more Chris Berardo!
"One Click Away" – The Imperial Rooster – this album never really caught my attention!
"One Cold Street" – Iain Matthews and Elliot Murphy – another rarely played but good album"
"One Crow Murder" – Ben Prestage – some different sound but great blues!
"One Day" – Arlene Kole – another rarely played album but a nice song!
"One Day" – Batdorf and Rodney – for me a classic and an all time favorite song!
"One Day" – Carey and Lurie Bell – some more good blues from a master harp player and his son!
"One Day I Walk" – Tom Rush (video) Tom Rush's cover of a great Bruce Cockburn song. The video is Bruce's song and images of homeless and those who help them!
"One Dime Bells" – Etta Baker – a song from Hills of Home – some old-time music!
"One Foot in the Bayou" – Tab Benoit – some good blues from Power of the Pontchartrain by the bayou master!
"One for Every Moment" – CPR (video) a great song from CPR – Crosby, Pevar and Raymond! Father and son united great harmonies! But then what do you expect from David Crosby!
Seventeen songs and I am only up to One with E in the title!! I'll have to listen to the rest another day – for now here's some morning music from Tab Benoit and that "One Foot in the Bayou"!
<./center>