So last night as I sat in the break room at Target and read the monthly news-sheet, I realized that if I had read it earlier in the month, or thought about the month, I would have realized that it was Native American Indian Month! I always have been fascinated by Native American culture, I guess it goes back to being in the Indian Guides when I was young! But for whatever reason I always knew that the Indians got a raw deal during the settling of our country!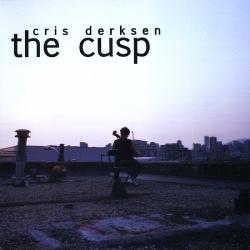 As I explored some  of the websites concerning Native American Heritage Month, I came across the Indigenous Music Culture website and I started exploring some of the artist on the site. From there I traveled to a page that listed the  2011 Canadian Aborginal Music Award Winners . I found two albums that really stood out for me when I gave them a quick listen. First the Best Instrumental Album which was The Cusp by Cris Derksen and then Best International Album Fire & Grace by Gabriel Ayala & Will Clipman. I had never heard of Cris Derksen or Gabriel Ayala. Will Clipman I knew from his work with R. Carlos Nakai. I downloaded both albums and have been listening to them since and really like both of them. Here's some more information about both artists and the albums.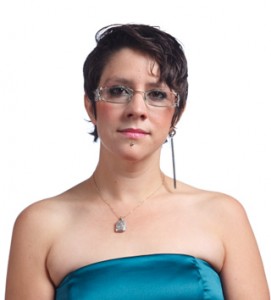 From Cris Derksen.com:
Cris Derksen is a Canadian rising star who is famous in electronica, folk and classical scenes. She is an award-winning cellist famous for her captivating performances by creating different sound layers. Her kind of music is a combination of contemporary and traditional in a multi-dimensional approach. She creates a music genre by mixing her aboriginal ancestry and her classical training.Cris Derksen The Cusp, album is her debut album made from her solo effort. It is consists of 13 multi-dimensional beautiful tracks. The music in every track ranges from multi-tracked soundscapes, to classical oriented, to hybridized sounds that can be used in some scenes in cinema and some upbeat party tunes. The Cusp album was selected for Western Canadian Music Award in 2011. On that same year, she bagged the title of Instrumental Album of the Year in the 2011 Canadian Aboriginal Music Award. Early in 2012, she was thrilled that the POW WOW WOW was released with the assistance given by First Tracks.
Cris Derksen is a classically trained cellist of Cree ancestry, who has performed in Spain, the Czech Republic and across Canada. She has been featured in the songs of Kanye West, Kinnie Starr, Tanya Tagag and others. From The Vancouver Province:
"It's not every night you see a cellist pack a club dance floor. But Cris Derksen is not just another classically trained musician bowing away in the background. Kicking out electronic beats and using her loop station and pedal board to bring the noise, the UBC grad is building an international reputation for invention, session work and performance." –
Derksen has also played with the band e.s.l. playing such festivals as the Vancouver Island Musicfest and releasing an album title Eye Contact – the band is composed of
Polish-born pianist and singer Marta Jacubek-McKeever (Girl Nobody); noted Cree cellist Cris Derksen; fiddler Diona Davies (Po'Girl, Carolyn Mark, Be Good Tanyas) and drummer Joy Mullen (The People Verses, The Doers, Greg MacPherson). Separately, their credentials are impressive, together, they're divine.
Here's a Cris Derksen Music Video, Directed by Lisa Jackson, Starring Cris Derksen Shyama Pria, Produced by big soul. POW_WOW_WOW the title is appropriate! (I'll be back later to write about Gabriel Ayala and Will Clipman)